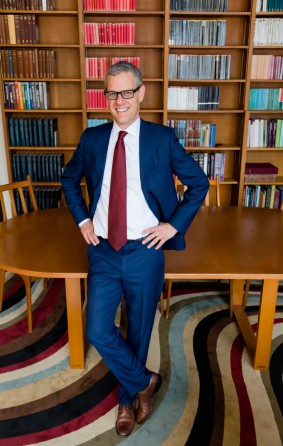 Victoria University, federated with the University of Toronto, is home to two outstanding colleges. Victoria College—with its small class sizes, its distinctive first-year programs, and its exceptional students—is recognized as one of the most rewarding places in Canada to pursue an undergraduate education. Emmanuel College prepares students from many faiths and backgrounds for leadership roles in pastoral care. At both colleges you will find the friendliness of a small collegial environment joined to the intellectual vitality of one of the world's preeminent research universities, offering the best of both worlds.
Ours is a diverse and close-knit community. Here you will find students, teachers, and staff committed to the ideals of intellectual curiosity and engaged conversation. Our students consider their education in light of the needs of the world around them, and they go on to make substantive contributions to the communities in which they live and work and play.
If you would like to know more about Vic, please visit our historic campus, a peaceful oasis in the heart of vibrant Toronto. It is an inspirational environment in which to live and study. I invite prospective students to be in touch, to join the conversation, to find your place.
William Robins
President and Vice-Chancellor