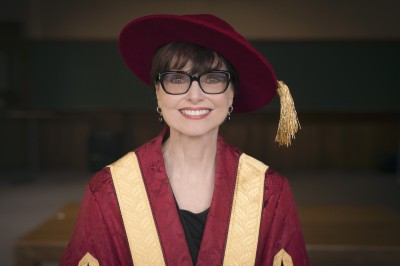 Carole (Goss) Taylor, O.C., Vic 6T7, Hon. 1T2 has been conferred with many honours, among them the Officer of the Order of Canada and Victoria University's Honorary Degree (2012) and a Distinguished Alumni Award (2004). Taylor graduated from Victoria College in 1967 with a B.A., and went on to enjoy successful careers in both broadcasting and politics.
After working as an award-winning journalist for two decades, Taylor went into provincial politics in 2005. She was elected to the B.C. Legislature and was subsequently named Minister of Finance. In her final budget, she introduced B.C.'s successful, revenue-neutral, carbon tax. In 2008, Canada's Finance Minister named her Chair of the Economic Advisory Council.
She has held many directorship roles at institutions including TD Bank, BCE, HSBC, B.C.'s Children's Hospital and CP Rail. She has also served as chair of CBC/Radio-Canada, the Vancouver Board of Trade, Canada Ports Corporation and the Vancouver Port Corporation.
She is currently a member of the Trilateral Commission, governor of the Vancouver Board of Trade, special adviser on public policy to the Premier of B.C. and Chancellor Emeritus of Simon Fraser University.
Past University Chancellors