John Elias Tzatzanis: The Richard Jeffrey Maybee Memorial Scholarship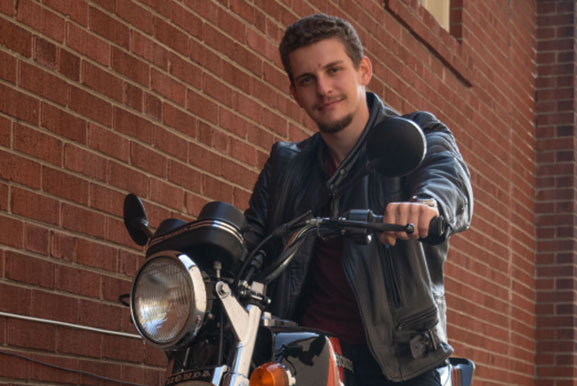 Born and raised in Toronto to Greek parents, John Tzatzanis wanted to spend the summer between his third and fourth years of University giving back to a culture and community that had provided him with so much. With this in mind, he teamed up with a group of young volunteers through the Greek America Foundation. The foundation is engaged in philanthropy, the pursuit of excellence, and innovation through humanitarian support.
Along with his teammates, Tzatzanis spent his days with unaccompanied refugee minors and orphaned and abandoned children on the Greek island, Chio. They served at a shelter doing a variety of activities with children, from learning how to prepare traditional Afghani foods to helping with language lessons and playing games, all in an effort to help the children work through past traumas and feel like kids again.
Tzatzanis describes his experience: "It was humbling to see how the little things like kicking around a ball could bring them so much joy, and it underlined for me how important it is to take opportunities to give back." It's a lesson he brought home with him and one that truly manifested upon his return to the Vic campus for his final year. Upon learning that he had received the Richard Jeffrey Maybee Memorial Scholarship for his excellent academic standing, he was reminded once again of the generosity of others. "These awards demonstrate the cycle of recognition that comes with giving, despite the fact that recognition is not the aim," he says. "It is my genuine hope that I will be able to further participate in this cycle by following the example of Vic supporters who so graciously give back to their community."
John Hamilton Watson Vic 6T6 established the Richard Jeffrey Maybee Memorial Scholarship in 2013, supported with matching funds provided by the Mary Isabel (Park) Hodgkinson Fund. Watson remembers Richard Jeffrey Maybee Vic 6T5 as a friend and classmate whose inquisitive nature, love of learning and natural ability as a teacher made him an inspiring role model for his family, friends and the students whom he taught.