Medical School Intensives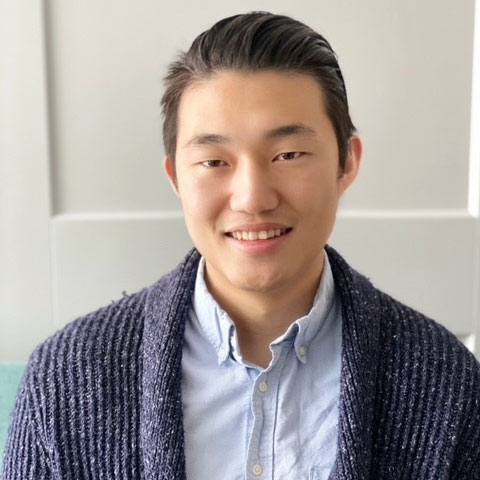 For the past two summers, the Office of the Registrar and Academic Advising has offered online medical school intensives to help students interested in healthcare careers plan their paths forward. Collaborative sessions are led and coordinated by the assistant registrar transition out, Sam Kang Vic 1T7. Students with diverse backgrounds bring their voices to the program which focuses on providing in-depth application information and MCAT support. Three initial workshops open to all students focus on perspectives from admissions staff, current medical school students/residents and alumni from diverse healthcare backgrounds.
Academic and non-academic requirements were examined through a panel discussion with Western, McMaster and U of T admission staff. Students' concerns centred both on competitive GPA and MCAT scores needed for Canadian medical schools and uncertainty around the impacts of the pandemic disruption on co-curricular opportunities.
According to one panellist at a recent medical school information session, "There is no best route to medical school and any experience can be significant. . . . We recently admitted a candidate who had very little volunteer experience because they had to tend to an ill family member . . . which impacted their decision to pursue medicine." This idea was reinforced during the subsequent Q&A session with a current medical school student and a paediatric resident: "You shouldn't worry about what kinds of experiences will look best on your application. Instead, pursue experiences that are meaningful to you and your interests and values."
In the second workshop, students are encouraged to reflect on how medical school fits with their personal values and goals. The focus shifts from "how do I become a doctor?" to "why do I want to become a doctor?" Where students commonly thought that they should pursue programs and experiences that best fit the medical school mold, they are encouraged to flip the paradigm. One student left with a goal of self-reflection, "It is not enough to want to pursue medicine, but it is important to articulate why I want to be a doctor, specifically . . . I think I will continue to reflect on this question".
Motivation is also central to an alumni roundtable discussion with healthcare professionals from varied backgrounds such as nursing, clinical research and health policy. By understanding that medical school is just one of many paths in the field, students are enabled to critically self-reflect and create parallel plans. It is not just about helping people or improving healthcare, but about understanding the unique impacts physicians have and how they relate to each student's personal narrative. At the end of the sessions, one student noted: "Applying to medical school is about showing who I am… and how my experiences shape my decision to pursue medical school."
Workshops are followed by a week-long MCAT crash course offered in collaboration with Community of Support at the Temerty Faculty of Medicine. Equity-seeking groups are given priority for space. Participants navigate through six, three-hour prep classes covering the different sections of the MCAT followed by a full-day mock MCAT exam. Students work closely with the MCAT instructor to discuss tips and strategies for excelling in each portion of the exam. One student noted the impact of the MCAT crash course. "I enjoyed the content review, practice passages, and the study and test-taking strategies."
For those interested in applying to medical school, keep an eye out for our intensives in summer 2022. Kang has also recently coordinated sessions on graduate school and law school and is busy gearing up for Vic Ready, a year-long program that prepares students for life beyond their undergraduate degree. Current students are encouraged to monitor their email and Vic Careers & Transition Out in Quercus for more information.