Emmanuel College's Professor Medina Promoted to Associate Professor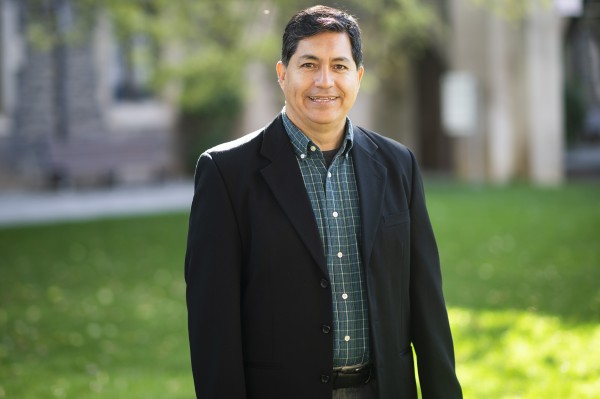 Emmanuel College is pleased to announce the tenure and promotion of Rev. Dr. Néstor Medina Emm 0T8 to the rank of associate professor. Medina is a Guatemalan-Canadian scholar and was appointed as assistant professor of religious ethics and culture at Emmanuel College in 2019. He received his PhD at the University of St. Michael's College in 2008. He engages the field of ethics from contextual, liberationist, intercultural, and post and decolonial perspectives. Among numerous peer-reviewed articles and three co-edited volumes, he has also written two notable monographs, Christianity, Empire and the Spirit: (Re)Configuring Faith and the Cultural (Brill, 2018) and Mestizaje: Remapping Race, Culture, and Faith in Latina/o Catholicism (Orbis, 2009).
Medina 's scholarship has been lauded as groundbreaking for its incorporation of postcolonial and decolonial thought–specifically his scholarship concerning the Doctrine of Discovery and the role of cultural traditions in the theological task. For his research, teaching, and service to the institution, church, and wider community in Canada and around the globe, the tenure and promotion committee has made the unanimous decision for his tenure and promotion. As the committee notes, Medina "excels at exploring the intercultural and contextual dimensions of ethics, and he models an environment that challenges the hegemonic structure of the classroom."
Please join us in congratulating Rev. Dr. Medina!