The 2022 Lincoln Hutton Essay Prize Winners
Each year, the Lincoln Hutton Essay Prizes are awarded to the best science essay writer and humanities and social science essay writer at Vic.
This year, the winners of the Lincoln Hutton Essay Prizes are Katherine Jung for their essay on the neuropsychological evidence for and against the theory of a bilingual advantage, and Charles Dixon for his essay exploring the literary and cultural significance of the gothic or gothicist style and genre. Read more about their exciting work below!
The Lincoln Hutton Essay Prize: Science–Katherine Jung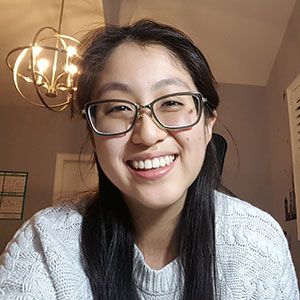 Jung's award-winning essay examined the debate over the so-called "bilingual advantage" – a theory that proposes that people who were bilingual have certain cognitive advantages or disadvantages over their monolingual peers (those who only speak one language). For example, early researchers believed that bilingualism could potentially delay cognitive development, while later theories proposed that bilinguals were better able to coordinate and regulate their thoughts in the face of unwanted stimuli. Jung's paper proposes that instead of fixating on these supposed advantages or disadvantages, researchers shift their focus to the differences between bilinguals and monolinguals. Their essay proposes that examining these differences could help shape curriculums and supports for bilinguals, and uncover links between language and executive control.
Jung recently completed their Honours Bachelor of Science as a psychology specialist and has begun their first year of medical school at the University of Ottawa.
The Lincoln Hutton Essay Prize: Science–Charles Dixon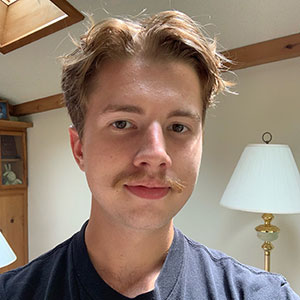 Charles Dixon's award-winning essay, Pondering the Aesthetic and Metaphysical Gothic in Monoceros, 49th Parallel Psalm, and Consecrated Ground, analyzes various metaphysical and aesthetic dimensions related to the literary and cultural significance of the gothic style and genre. Dixon's essay examines several literary works, including Suzette Mayr's Monoceros, Wayde Compton's 49th Parallel Psalm and George Boyd's Consecrated Ground.
Dixon is now in his fourth year of study, and majors in English with minors in literature-critical theory and philosophy.
Did you know?
This award was established to honour Lincoln George Hutton of the Victoria College Class of 1915. Lincoln was an accomplished student and recipient of the Sanford Gold Medal in Philosophy. Tragically, he was killed in action in France during the First World War. The prize was established in 1917 by Mr. and Mrs. Frank Hutton in memory of their son and has been awarded to deserving students ever since.
Want to help future Lincoln Hutton Essay Prize winners? Please visit our online donation page and include the name of this prize when making your donation.