Isabel Bader Theatre
Everyone is welcome.
Date: Nov. 29, 2023
Speaker: Rawi Hage, Victoria College Shaftesbury Creative Writer-in-Residence 2023-2024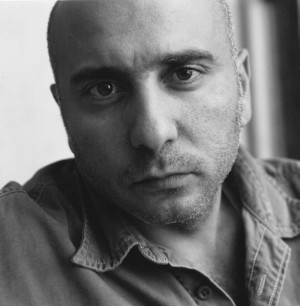 Born in Beirut, Rawi Hage survived the Lebanese civil war during the 1970s and 1980s and emigrated to Montreal in 1992. His first novel De Niro's Game (2006) won several awards, among them the prestigious IMPAC Dublin Literary Award. All five of his books have been shortlisted for either the Governor General's Literary Award, the Giller Prize, or the Rogers Writer's Trust Fiction Prize: De Niro's Game, Cockroach (2008), Carnival (2012), Beirut Hellfire Society (2018), and Stray Dogs (2022). He has won the Hugh MacLennan Prize for Fiction twice, and in 2019, he also received the Writer's Trust Engel/Findley Award, which honours his entire body of work.
About Vic One Plenary
The Vic One Plenary session is a weekly guest lecture series, exposing students to different areas of investigation. The plenaries are meant to encourage open-minded discussion and ignite intellectual curiosity. Rather than an academic commitment, these sessions present another opportunity for students to gather and reflect.