Victoria College Book Sale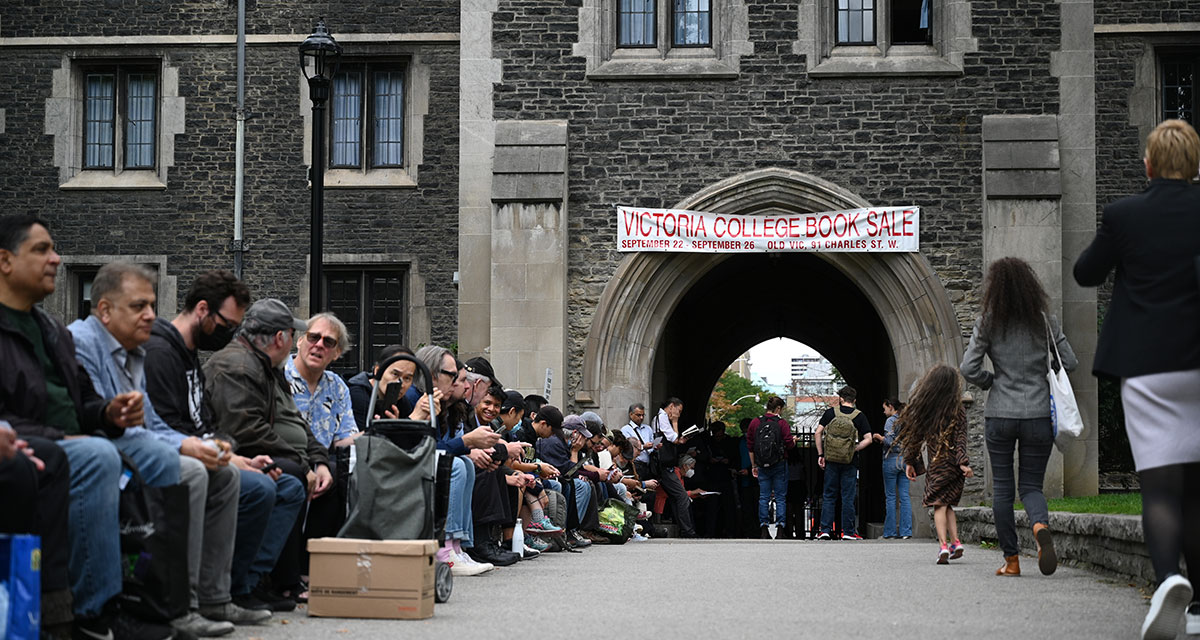 Where: 91 Charles St. W.
When:
Thursday, Sept. 21, 2 p.m.–7 p.m.
(First day only – Admission: $5, Students: Free with ID)

Friday, Sept. 22, 10 a.m.–7 p.m.

Saturday, Sept. 23, 11 a.m.–5 p.m.

Sunday, Sept. 24, 11 a.m.–5 p.m.

Monday, Sept. 25, 10 a.m.–7 p.m. (All books half price all day)
Featuring thousands of books and a variety of music items, including CDs, vinyl records, sheet music, and songbooks, the Vic Book Sale is a haven for both book enthusiasts and music aficionados alike. Don't miss this excellent opportunity to explore a diverse selection of books and music while supporting a worthy cause!
Learn more about the Victoria College Book Sale here.
---
Proceeds from the Victoria College Book Sale will benefit the Victoria University Library.